Being a socially responsible company is not just the right thing to do, it also makes firm business sense. Consumers and employees support causes and businesses that are close to their hearts. Read on to learn about what it is and how to apply it to your company.
What is Corporate Social Responsibility?
Corporate Social Responsibility (CSR) is a company's commitment to manage the social, environmental, and economic effects of its operations responsibly and in line with public expectations. How companies demonstrate social and environmental responsibility differs.
The most common initiatives include:
donations
employee volunteering
environmentally safe processes in the workplace
In today's day and age, social and environmental issues are increasingly important to the well-being of our planet and its people. It is every company's responsibility to try to improve society and contribute towards a sustainable environment.
Fact: 87% OF AMERICANS WILL BUY A PRODUCT BECAUSE ITS COMPANY ADVOCATED FOR AN ISSUE THEY CARED ABOUT (CSR research report).
Research done on the impact of CSR on a company's financial performance ( CSR impacts CSP) indicates how CSR enhances human resource metrics in terms of retention, performance, and results. Not only do companies with established reputations in this space attract talented employees, their employees are more committed and engaged, leading to cost savings and growth opportunities. Employees perform better and stay longer with these companies.

From a business point of view - Clients identify strongly with organisations that have visible and well-established CSR practices, which again, can lead to multiple revenue growth opportunities. Companies also accumulate social capital as a result of goodwill and good citizenship.
How Does Corporate Social Responsibility Benefit Online Education Companies And Their Teachers?
While the biggest benefactors of socially and environmentally responsible companies are the communities they serve, the companies themselves, as well as their employees also benefit immensely. Studies that gauge employees' satisfaction levels, found the employees who were involved in community upliftment projects were more fulfilled, content, and motivated.
The 5 main advantages for a socially responsible company's employees are:
Increases job satisfaction. If a company shows support to its communities, it can be assumed that they will also treat their employees well.
Boosts morale. Good morale could lead to higher productivity. Happy employees result in better customer service, and therefore, also happy customers.
Volunteering employees often become proud brand ambassadors. They feel an immense sense of pride and loyalty toward the companies they work for.
Increases creativity and innovative thinking. When employees are challenged to think of ways to support their communities, they become creative thinkers - not just on these projects, but also in the workplace!
CSR supports self-development. Employees learn more and experience a sense of belonging as they feel encouraged and supported to volunteer their time and skills for worthy causes.
Who Are The Generations Most Concerned About CSR, Our Planet And Socio-economic Causes?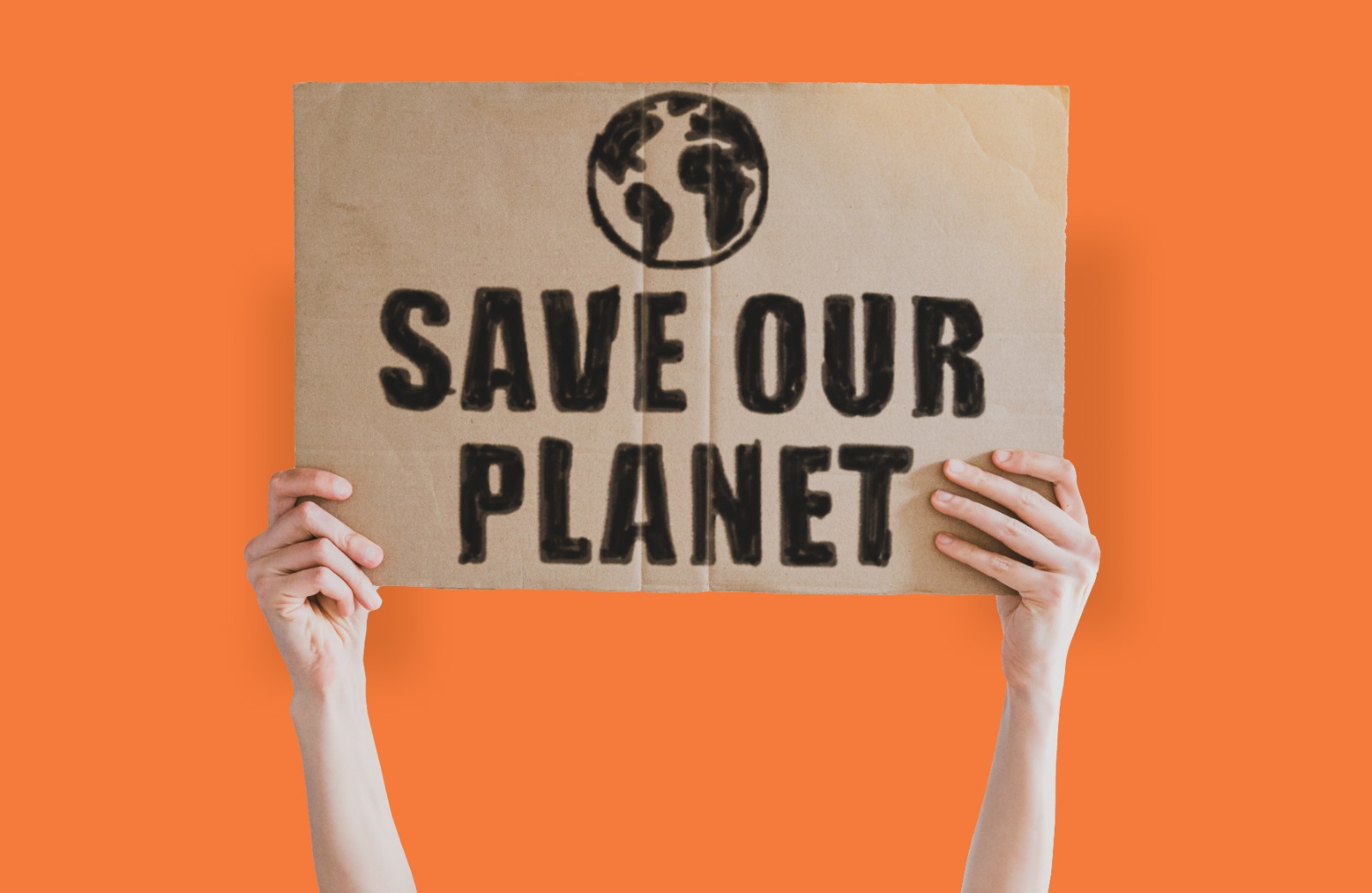 We are all concerned, but the two generations who are most likely to consider their future employers' social responsibility status or contributions, are the Millennials and the Zoomers.
Millennials, commonly known as Generation Y – born roughly between 1980 and 1996 - are more concerned with intrinsic and moral values than extrinsic and material ideologies.
Zoomers, or Gen Zs – born roughly between 1997 and 2012 - are the influential generation. They demand transparency, accountability, and authenticity, and are looking for shared value in organisations they apply to for employment.
These are the people currently entering the workforce, and that's why it's not only the right thing to do, but also makes business sense to think about, and plan your company's social and environmental responsibility programmes.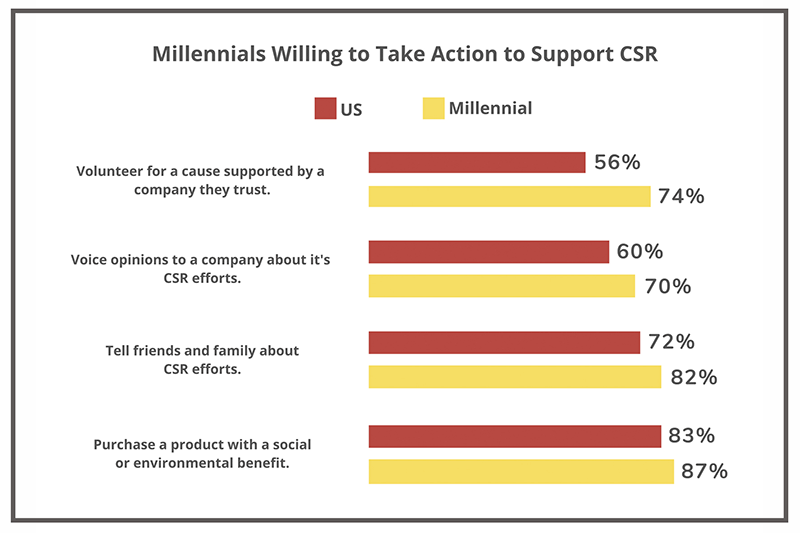 Research: Millennials Are More Engaged In Corporate Social Responsibility Than Average United States (US) Citizens ( Millennials study).
Why (Online) Teaching Is A Favourite Career Choice For Millennials And Zoomers.
The term digital nomads stem from Generation Z's comfortability with technology, and their enjoyment of working remotely, with a lot of flexibility. They care deeply about the environment and climate change and are not as materialistic. They are extremely aware of their surroundings and strongly believe in CSR, Diversity and Inclusion initiatives. Teaching, and especially online teaching is an ideal career choice for them as they can apply their technical skills while being able to work remotely (Gen Z cares).
According to recent studies (careers), Millennials are also frequently found working in jobs toward helping others, imparting inspiration or working to improve on a community or world-wide issue. Their passion for learning drives them to often consider teaching as a worthy career choice, while their compassion for planet earth steers them towards volunteering.
CASE STUDY: How CSR Initiatives At The Really Great Teacher Company Drive Employee Satisfaction And Morale.
The Really Great Teacher Company recognised that responsible and sustainable business is symbiotically linked to the health of our planet and its people. They realised that it is up to each and every person within the organisation to commit to making a difference, by giving back to the environment and those in need.
The company set up partnerships with organisations that mirror their values in a variety of socio-economic and environmental sectors.
Their commitments fall into three categories:
1. Impact 1%
Every month, they commit 1% of their turnover to help socio-economic and environmental causes. The focus is on activist-lead organisations that create change through education.
2. Impact Volunteer
They facilitate teams and individuals within the company to volunteer their time to charitable causes. This is an essential part of the human experience, and crucial for personal development.
This flagship initiative facilitates a weekly one-to-one mentorship programme with communities in need. Volunteers mentor less privileged kids online and facilitate learning and development initiatives, with the aim of inspiring them to reach their own goals.
The Really Great Teachers Company pays for all costs associated with the programme, but would not be able to deliver on the outcomes without the passion and dedication of its teams of volunteers!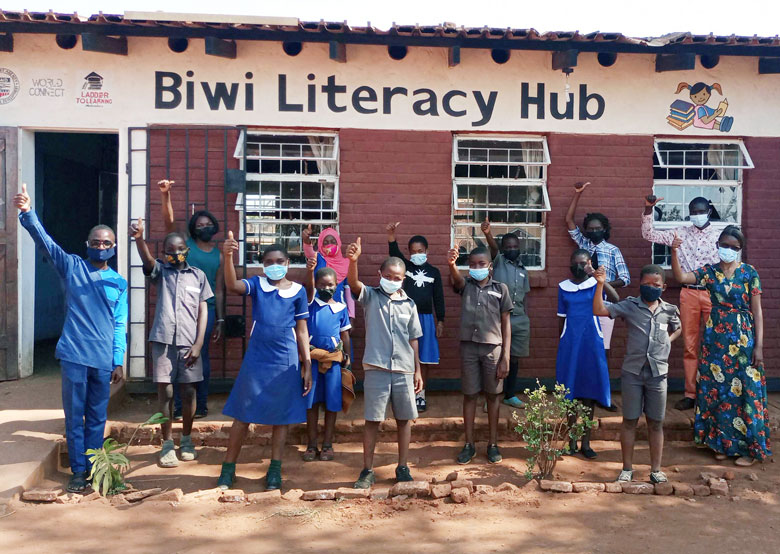 Testimonial From An Impact Volunteer Partner Organisation:
"Your Mentors are truly the best we have ever seen. The kids love their Mentors, and we love joining their sessions just to watch. There are a number of things we have observed that we love so much, we are including them in our training with the general Mentor body, for example, dancing with your kids. I can see why your company is named The Really Great Teacher Company!"
Tyler, Chief Executive Officer
3. Impact Operate
Environmentally responsible operating processes and systems are implemented wherever possible in the business. Team members are also educated about setting up environmentally sensitive interventions that they can implement from their homes, and other ways to positively impact the environment.
View highlights of their IMPACT Volunteer initiative here, or read more about how they positively impact the world outside the classroom here.
How companies demonstrate social and environmental responsibility might differ, but the value it brings to their communities, their employees, and the companies themselves, is what makes sense, and cents.