We hire, manage and develop great online teachers for schools
Advantages of our Teacher Management Service
---
01
Control your teacher supply
We can increase or decrease your teacher volumes rapidly to suit any demand 24/7.
Save time and resources by eliminating the need for your team to do any recruiting and training.
02
Enjoy no missed classes
Your students will never experience a missing teacher for a scheduled lesson.
We are so confident of this fact that we offer you a double your money back guarantee!
03
Improve your teacher quality
We understand the importance of your students having incredible teachers in every lesson.
We have decades of experience in setting up teachers to inspire students online.
Let us do so for your school.
04
Increase cost efficiency
We take care of all the recruiting, developing and managing of your teachers.
You only pay for classes that you schedule.
There is no need to invest your own capital in setting up in-house systems and management teams.
Change your spend from a capital intensive outlay to predictable and scalable hourly operational costs.
05
Eliminate scheduling workloads
The scheduling and workforce management requirements for your school are completely taken care of by our global management team.
Our team has access to thousands of great teachers in multiple countries and time zones.
06
Avoid unnecessary compliance burdens
All teachers are contracted directly by The Really Great Teachers Company.
All legislative and compliance requirements are in place, which means that there is no need for any complicated employment contracts and related human resources workload for your school.
Changing how you think about Hiring and Managing Teachers
---
Case Study: Improving student ratings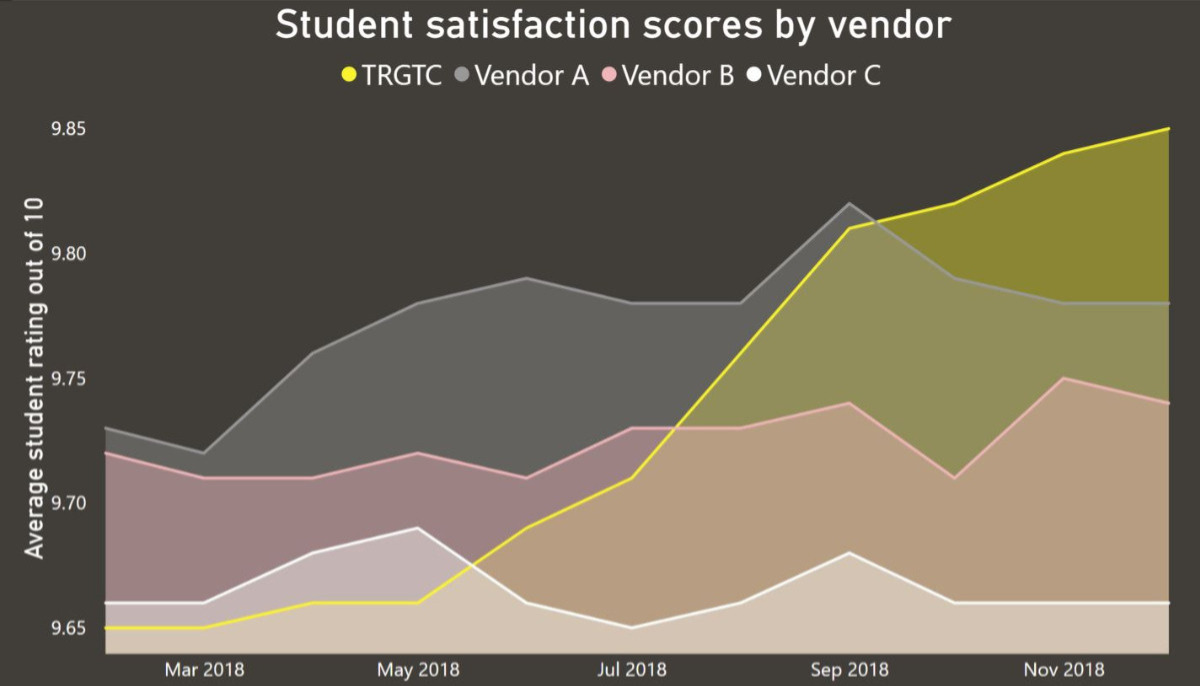 We know that the in-session experience of students is what matters to our clients and their reputations. We've learnt that the most experienced teachers don't always make the best teachers.
Shortly after beginning to work with a new client, we did an in-depth study to determine what needed to be done to improve student satisfaction ratings. We took up the challenge and improved our rating to above those of other vendors within 7 months.
Case Study: Supporting an urgent ramp up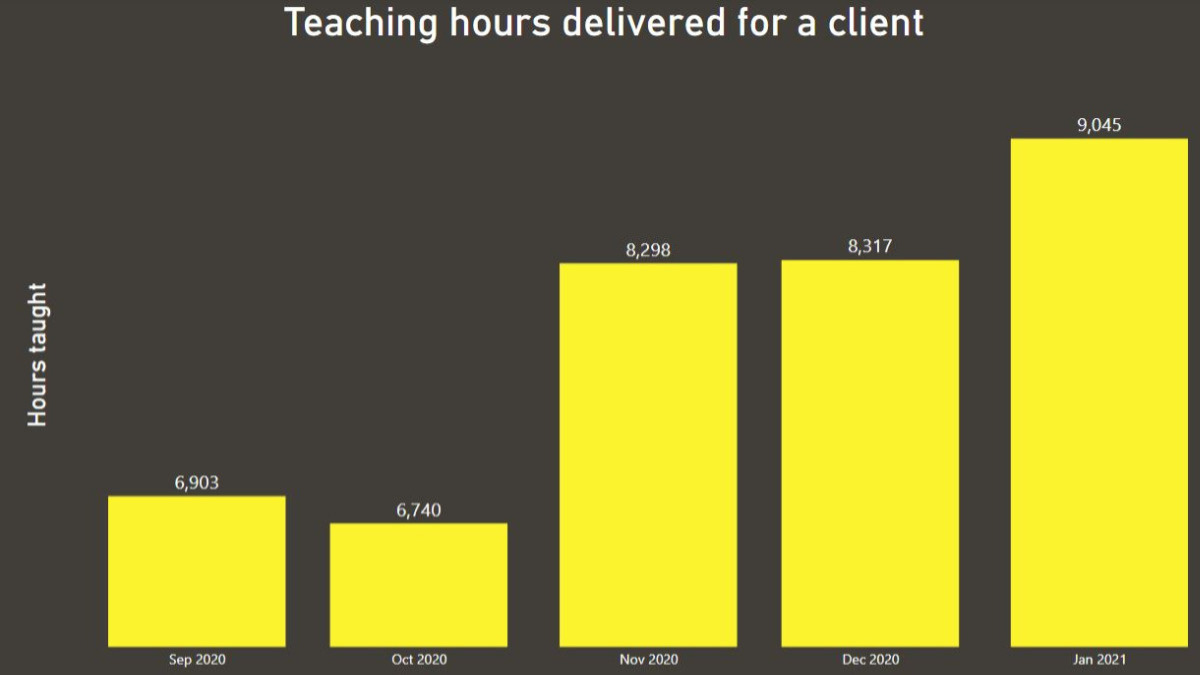 In October 2020, with the global Covid pandemic in play, the shutdown of physical schooling and the move to online teaching was at its peak. The demand for online classes increased drastically and schools needed to recruit teachers for the online classroom experience.
We jumped at the opportunity to assist our clients with an urgent teacher ramp up to meet student demands.