Case Study : Improving Student Ratings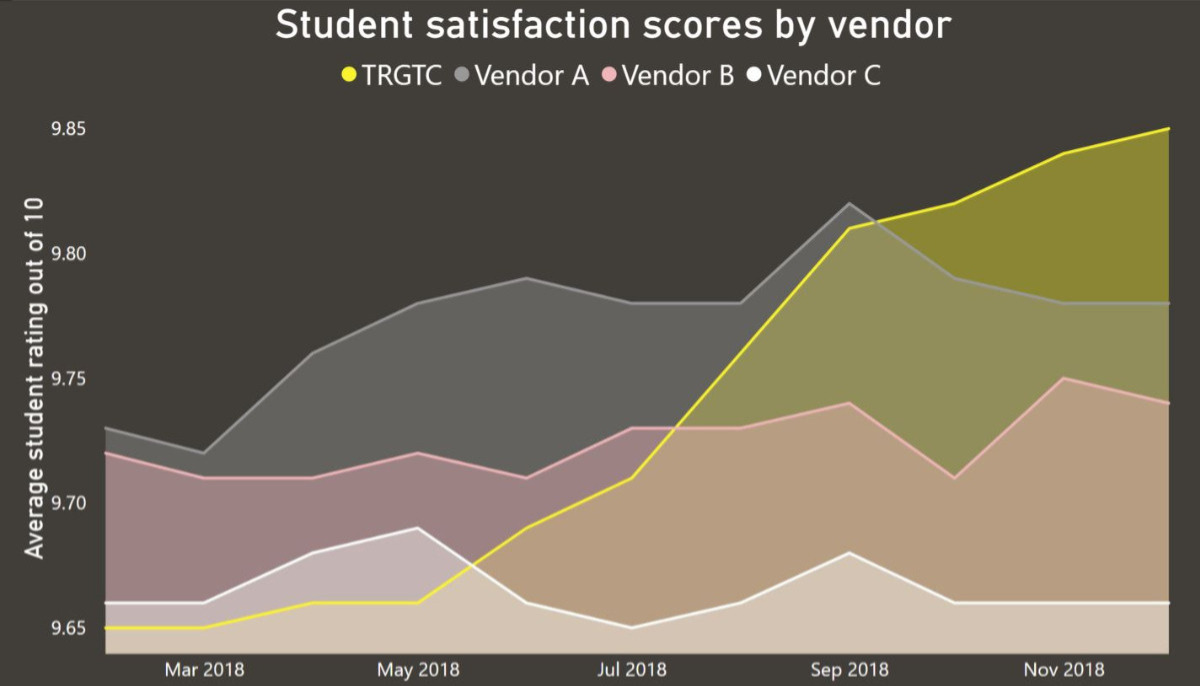 Ultimately, the in-session experience of students is what matters to our clients and their reputations.
We have learnt that the most experienced teachers are not always the best teachers.
We hire smart, motivated people who have the necessary potential and skills.
Then we support and develop them to be the best versions of themselves that they can be.

01
Challenge
One of our first client's client had multiple vendors. Initially our student satisfaction ratings were not where we wanted them to be.
This needed to change this in order to deliver on our promise of peace of mind and enhanced reputation to our client.
We believed that teaching experience was the most important factor in predicating teacher success.
Yet despite the fact that all of our teachers had great experience, we were still not delivering the rating scores that we wanted to.
We needed to relook our recruitment, training and development strategy.
02
Solution
Upon analysis we realised that recruiting solely based on experience wasn't enough. Rather we needed teachers who had great potential, were trainable and had the correct energy.

We prioritised teachers that displayed this that valued our promise of Inspiring Minds and Inspiring Connections.

To support them further, we developed personal and professional development programmes to grow them to their full capability.

We began to see rapid improvements.

03
Result
The results improved quickly and we overtook our target (see fig 1.1 above), leading to record student satisfaction scores for the client.

The client subsequently appointed TRGTC as its sole vendor.

The changes to how we operate that came about from the lessons learnt on this account have been implemented across the business.