Case Study : Supporting our client with an immediate ramp up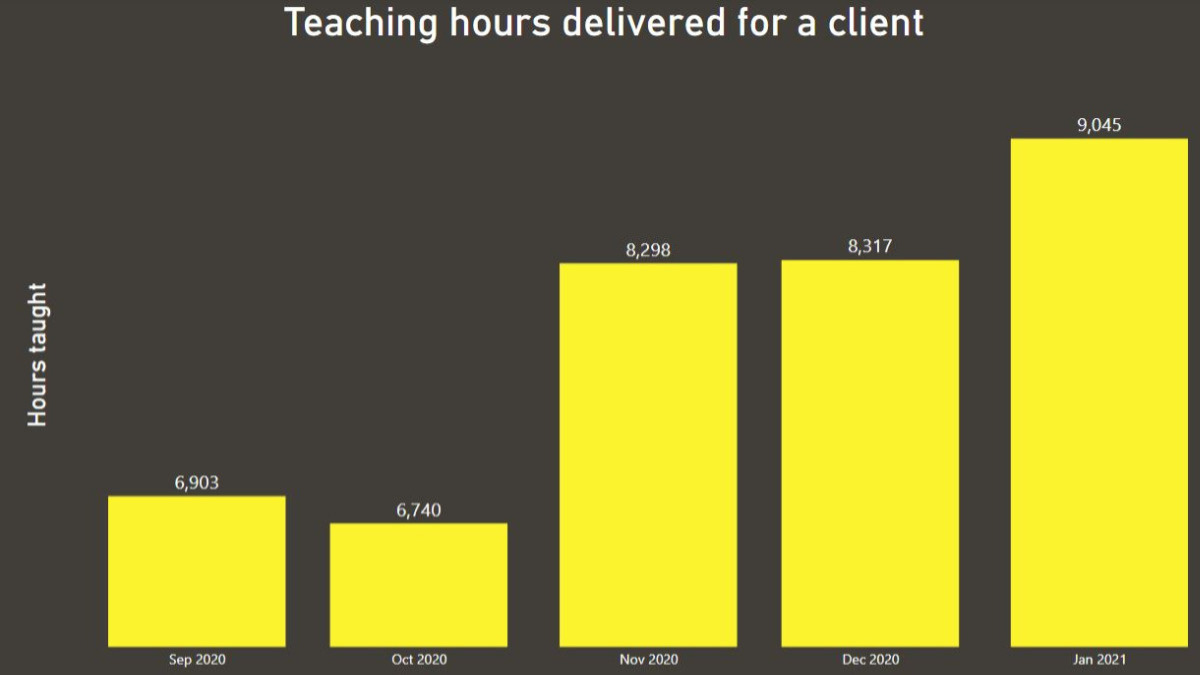 In October 2020, with the global Covid19 pandemic in play, the shutdown of physical schooling and the move to online teaching was at its peak.
Due to lockdowns, the demand for online classes increased drastically and schools needed to recruit teacher for the online classroom experience.
01
Challenge
One of our clients is a multi-national company with brick and mortar teaching centres and online learning products.
They needed us to rapidly increase online teacher volumes due to lockdowns that were occurring and affecting their centres adversely.
Their students came from multiple regions across the world, so an added challenge was to supply great teachers to meet student needs in various time zones.
02
Solution
Our recruitment strategy ensures that we always have a pipeline of potential candidates that have been screened in advance for potential ramp ups.
This 'always ready' recruitment strategy, and immediate responsiveness by the team, ensured that lead times from on-boarding, training and to teaching on the client's platform was dramatically reduced.
Additional cover from the existing team was scheduled to fill certain short term gaps.
03
Result
Our immediate response enabled us to increase our offering by an 350 additional classes within a week, ensuring no classes were lost.
We continued to add a large number of additional classes every week over the month of November, meeting all requirements from the client and their students. See (graphic above).
As a result continuous growth with our client has occurred and we work with them as an exclusive partner for their online teacher management services across the globe.