Everything you need to know about TEFL, TESOL, TESL and CELTA
What do you need to teach English online?
The international job market for teaching English online is booming, with abundant opportunities available worldwide. However, to succeed in this competitive "English as a Second Language" (ESL) industry, it's crucial to understand the qualifications and requirements necessary to stand out, and how to pick the right one.

There are many variables, including different countries, schools and learning centres, with varying minimum requirements for the different levels of education.
Generally, having a teaching degree or a bachelor's degree will increase your job prospects, but with world-wide teacher shortages and the movement to more online teaching courses, there are a number of alternative teaching certifications, like TEFL, that are easy and relatively inexpensive to access.
This guide provides valuable insights into various certifications like TEFL, TESOL, TESL, and CELTA, helping you make informed decisions about your teaching career.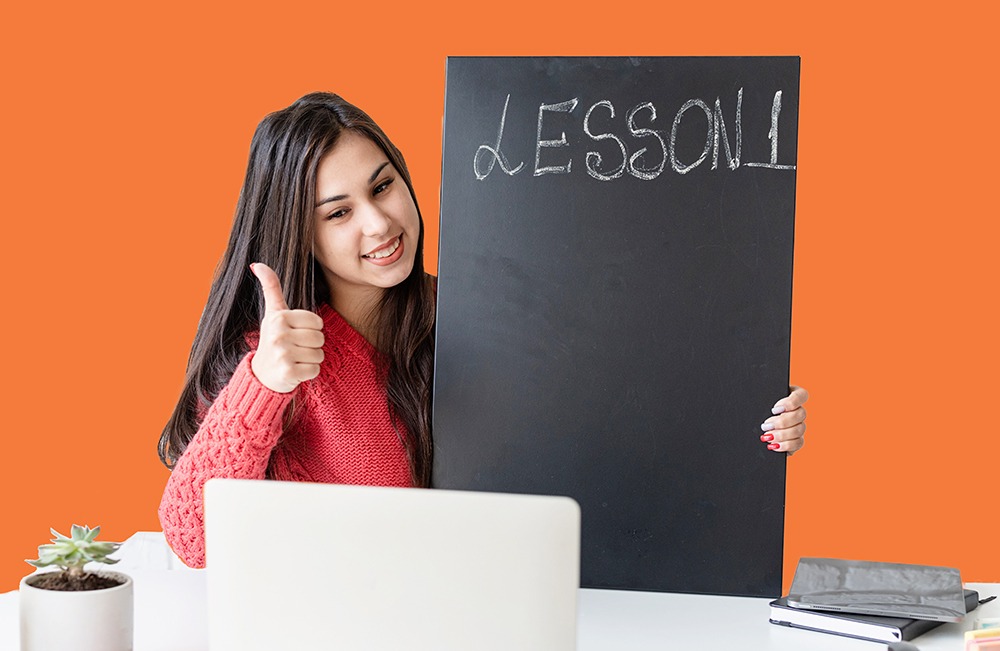 Teaching English Online Considerations
The online English teaching industry offers diverse opportunities, but it's essential to clarify your goals and requirements before embarking on this journey. Consider the following factors:
Current Qualifications: Assess your existing qualifications, such as a teaching degree, bachelor's degree, ongoing TEFL course, or studies related to teaching English as a foreign language.


Online Tech Savviness: Determine whether you prefer teaching online or in person. If you can see yourself teaching online, ensure you have the necessary equipment, reliable internet access, and an appropriate "classroom" environment to deliver effective online lessons from.

Target Audience: Decide whether you prefer teaching children or adults, as this can influence your certification choice.

Based on your answers, you can then pursue the ESL certification most appropriate for your dream job.
What is the difference between TEFL, TESOL, TESL and CELTA?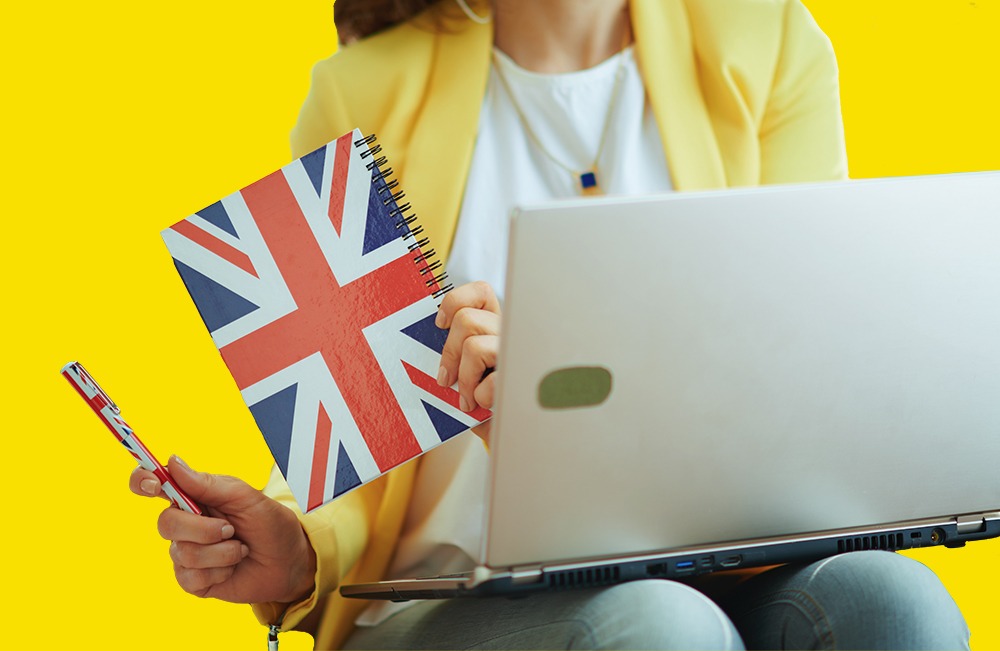 Explore the four main certifications for teaching English online and gain a clear understanding of each certification's purpose and scope.
1. TEFL (Teaching English as a Foreign Language)
A TEFL is ideal for teaching English abroad in non-native English-speaking countries, supplemented by a Bachelor's degree.

It is globally accepted for teaching English to students whose first language is not English, and is the most widely recognised certification at the moment. But make sure that it is reputable and accredited!
It's important to know that there are different types of TEFL certifications, such as 60-hour and 120-hour TEFL courses respectively. We highly recommend that you do the 120-hour course, as most schools will have this as a minimum hour requirement. Don't sign up with the quickest, cheapest option you can find, as this might not meet hiring and quality requirements.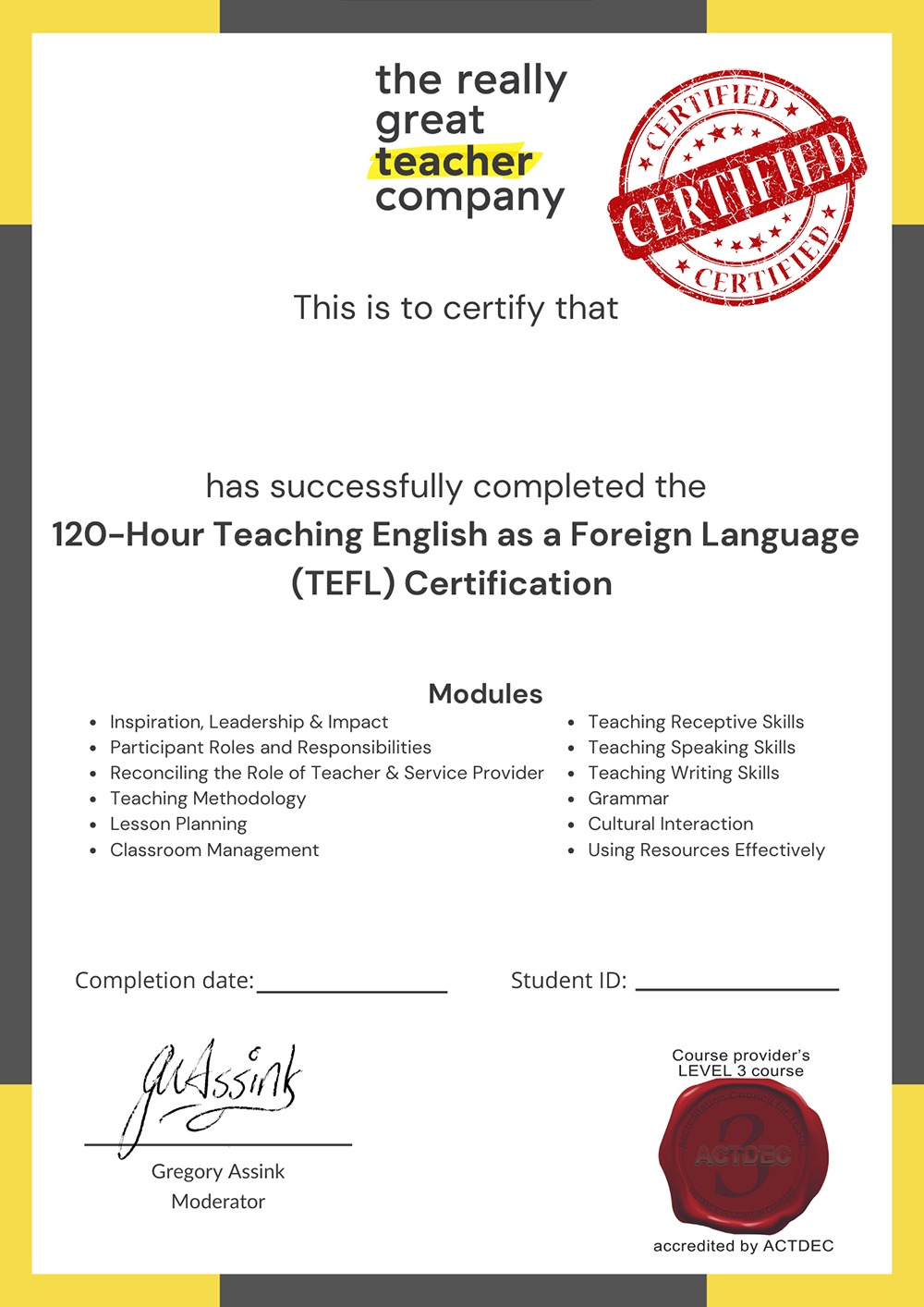 2. TESOL (Teaching English to Speakers of Other Languages)
A TSEOL is suitable for teaching non-native English speakers in both non-English and English-speaking countries. In other words, it covers teaching English as a foreign language and as a second language.

The difference between TESOL and TEFL is that TEFL refers to teaching English to non-native English speakers in countries where English is not the first language. TESOL, on the other hand, refers teaching English to non-native English speakers in countries where English is the first language.
Both certifications are widely used interchangeably, so either a TEFL or TESOL certificate will meet certification requirements for English teaching jobs.
The most common way to get your TESOL certification is to enrol online. Courses range in subject quality and completion commitment hours (from 40, 60, 100, 120 to 150 hours) and usually provide the flexibility to complete coursework when it's convenient for you. The length of the TESOL course you choose depends on a variety of factors, such as tutor interaction and the level of the course. Most companies looking to hire online English teachers expect a 120-hour course certificate minimum.
3. TESL (Teaching English as a Second Language)
A TESL is primarily geared towards teaching English to non-native speakers living in native English-speaking countries. So, if your goal is to only teach English in a country where English is the primary language, then TESL will work for you.

TESL teachers predominantly teach English to immigrants, or individuals residing in multilingual countries where English is one of the main languages.
While all three of the above certifications will qualify you to teach English, you need to keep your desired teaching location in mind when selecting the course that's right for you:
If you would like to teach domestically within English speaking countries, choose a TESL or TESOL course.
If you want to teach abroad, choose a TEFL certificate for its global compatibility, recognition and continued success rate among teachers looking to teach overseas.
4. CELTA (Certificate in English Language Teaching to Adults)
A more intensive TEFL course, CELTA is designed and overseen by Cambridge University, and is also known as "Certificate in Teaching English to Speakers of Other Languages."
A CELTA certification is considered prestigious and is highly regarded worldwide for its quality, but is typically more expensive than a standard TEFL course.
Most CELTA courses typically require a full-time commitment for a month-long course, which means six-hour days and a heavy homework load - including lesson planning for your practicum and four written assignments.
Only approved CELTA institutions may deliver CELTA courses.

5 Key considerations when choosing your certification provider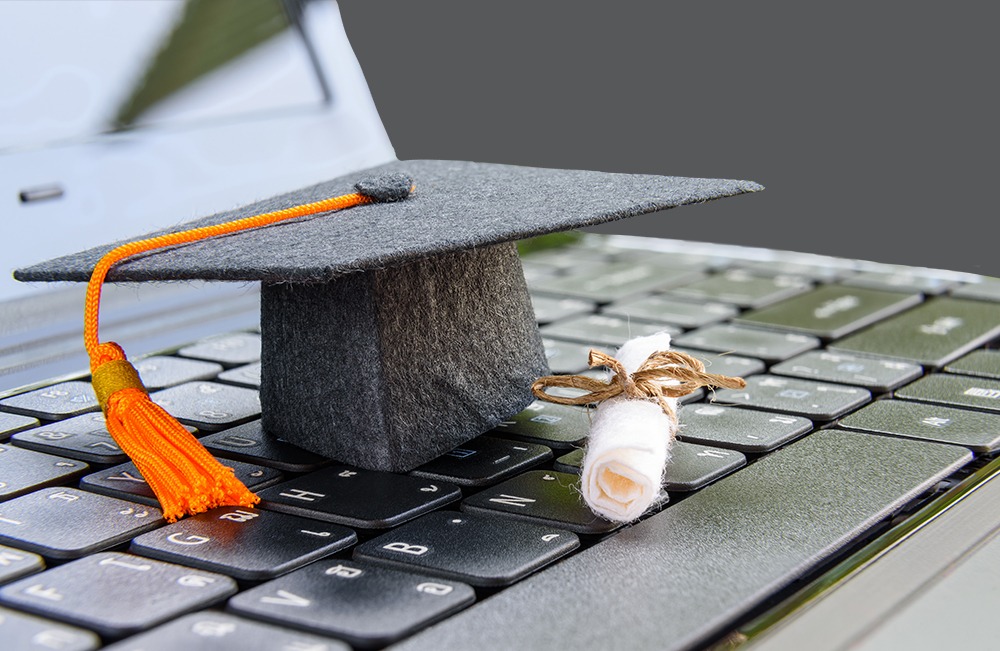 After deciding on a certification, it's crucial to select the right certification provider. Keep these factors in mind:
Ensure that the certification is accredited by a globally recognised, independent accreditation authority. This is essentially a stamp of quality, and your prospective employer can feel confident that your course has been independently reviewed and meets a high standard.
There is no single global accrediting body for TEFL courses, choose from one of the more well-known and reputable accrediting bodies:
Consider the duration of the course, ranging from weekend programs to month-long intensive training. Typically, English online teaching qualification courses tend to range between 100 - 120 hours in total, with six to eight hours of observed and graded teaching practice.
Most online teaching companies prefer a minimum of 120 hours for TEFL or TESOL certifications.
Having a dedicated tutor with timeous feedback parameters in place will help you to keep progressing without being hindered by tardy response times.
Not having regular feedback and support on your modules as you progress through your course can be hugely frustrating. It can also lead to course dropouts with little or no recourse on the fees paid for the certification upfront.
Look for a provider that offers dedicated tutors and timely feedback to assist you throughout the course.

4. Course Costs and Payment Terms
Compare prices among providers, taking into account the length and quality of the course. Prices can range from $150 USD to $1,500 USD for TEFL, TESOL, and TESL courses.
CELTA courses tend to be more expensive, and can cost anywhere from $1,500 USD to $2,700 USD, depending on the provider.
"Prices vary depending on some key factors, but expect to pay about $200 for a very minimal online certification and closer to $400-$500 USD for an online certification of enough hours (at least 120) to qualify for most TEFL/TESOL jobs. If you opt for university-level online training or an on-site TEFL/TESOL course, the price, as you might expect, is higher – usually between $1,000 to $2,500 USD." Bridge University

Is their certification recognized world-wide?
The robustness of the certification - will you confidently be able to teach online on completion?
Are payment structures in place to assist you to finance and support your course investment?
Are there any special introductory offers that could help you manage the course payment requirements? Almost all courses will require some form of financial commitment upfront for you to get started.
And can they help get you interview-ready and direct you on potential job opportunities available?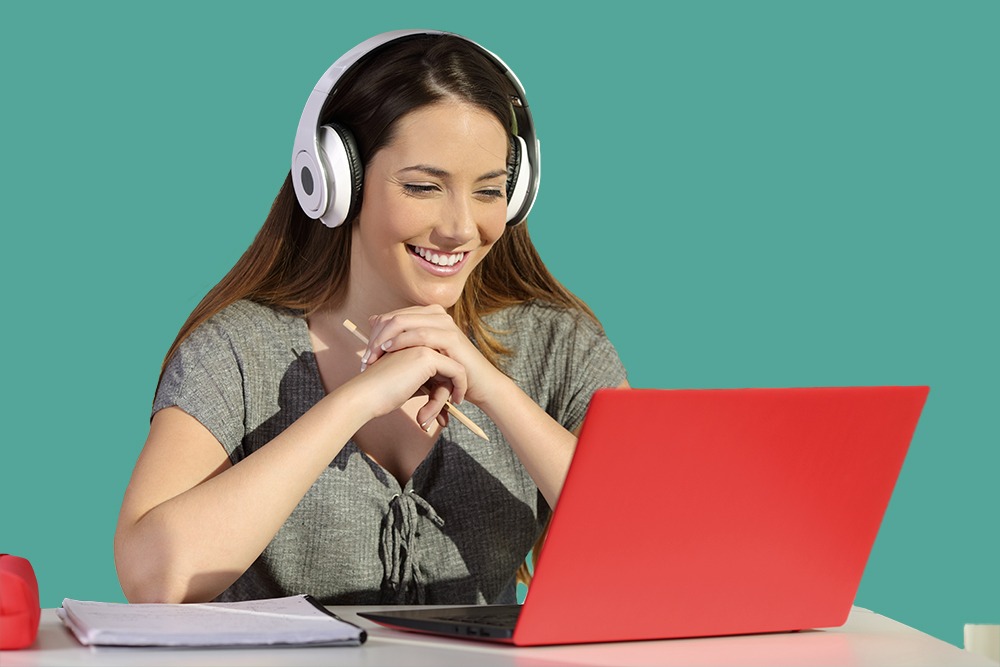 Qualified, so what now?
Now that you have obtained your certification, it's time to start your online English teaching career! By understanding the differences between TEFL, TESOL, TESL, and CELTA, and considering factors like accreditation, course length, support, and cost, you can make informed decisions that align with your goals.

At The Really Great Teacher Company we want to help you get the job you deserve once you're qualified. Check out our current teaching job opportunities, what you can expect from our recruitment process, and some handy tips on nailing your online teacher interview!