Teaching English online is an increasingly popular career choice worldwide. It's a super flexible job that allows you to work from anywhere with an internet connection. With English language learning demand on the rise, there has never been a better time to start. But what if you don't have any teaching experience?
Whether you're a stay-at-home parent looking to make extra income or a recent college graduate seeking a new career path, we've got you covered on how to start teaching English online with no prior experience in 2023.
Do you need prior experience to teach English online?

No. While having teaching experience can be helpful in teaching online, it's not always necessary. The Really Great Teacher Company also hires teachers without prior teaching experience for some roles and offers support and training to get you there.
However, the experience required to teach English online will depend on the job requirements and your employer. Some positions require prior teaching experience or a certain level of education (e.g., bachelor's degree) or certification in Teaching English as a Foreign Language (TEFL). Other companies require none but often aren't as well paid and are not always with the most reputable companies.
Online teaching is a way to dip your toes into teaching without needing a teaching degree or years of experience. You only need an HD webcam and a reliable internet connection. If you're a strong communicator and passionate about helping others, it can be a gratifying career.
We are looking for passionate and motivated individuals who want to make a difference in the lives of their students. While having prior teaching experience is certainly an advantage, it's not always necessary. We offer extensive training and support to help our teachers develop their skills and provide our students with the best possible learning experience.
Brenda Keanly, Director of Operations, The Really Great Teacher Company.
What qualifications do online English teaching jobs usually require?

The qualifications you need will depend on the type of teaching and the country of the company you work with.
Online English teaching is increasingly competitive, so companies differentiate themselves through their teachers' qualifications. As a result, for most online English teaching jobs, you'll need the following:
Native English-speaking ability

Degree:

University degree or tertiary qualification in any subject

English teaching certificate:

TEFL, TESOL, TEYL, or CELTA


Computer Literate:

Confident with using technology to communicate

Typically, China-based companies require a degree and TEFL certification.
If you don't have those qualifications, it can be challenging to differentiate yourself from other teachers when applying for a job. You could end up competing with 1000s of others for an online conversation.
Can I Teach English Online without a TEFL Certificate?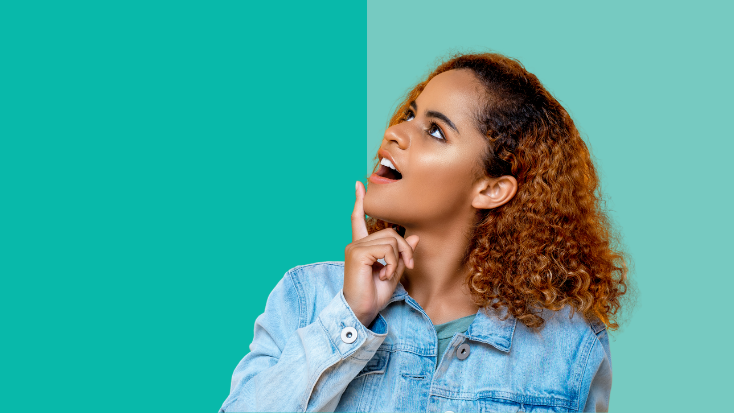 Technically, yes. An accredited language teaching certificate is only sometimes necessary to teach English online, but it will broaden your job prospects and likely increase your income. Most reputable employers worldwide require a properly accredited 120-hour TEFL qualification or equivalent. Without it, you might find it hard to stand out from other applicants.
To be TEFL certified usually takes a month with four weeks full-time at 8 hours a day plus homework and practice teaching. However, if you take the course part-time, it generally takes around 10 to 12 weeks. Also, a TEFL qualification is often essential to teach if you do not have a university degree.
Fortunately, our online 120-hour TEFL certification course makes getting certified quick and convenient, and it's the best way to become fully qualified to teach English as a foreign language. If you're enrolled in a TEFL course, then you may be eligible to teach for us. So, if you're considering a career in online teaching, now's the time to start!
How can I teach English online without experience?

Teaching online is a great way to share your language skills with students worldwide. But what if you're new and don't have any experience?
With these 7 tips, you'll be ready to start your online teaching journey with confidence:
1) Get TEFL certified
Many online teaching jobs don't require teaching experience, but most reputable ones will require a 120-hour TEFL certificate. Getting TEFL certified will give you the tools to be an effective online teacher, from lesson planning to classroom management.
2) Create a standout CV
Your CV is your chance to shine. Highlight your relevant skills and experience, including any teaching or tutoring experience. If you have little or no experience at teaching English as a foreign language, emphasize any related education or skills that make you a strong candidate.
For example, have you ever:
Mentored a colleague with a new skill?
Delivered a professional presentation?
Successfully managed a team?
Provided feedback on written work?
Led a group activity?
Helped someone express themselves effectively?
Tutored or assisted a fellow student in a class?
For teaching children, have you ever:
Been a babysitter?
Volunteered for school sports coaching or after-school activities?
Tutored kids?
These experiences of mentoring, presenting, and managing teams can all be helpful when teaching. They demonstrate your ability to share knowledge, take charge, and collaborate toward achieving goals and help you stand out from the competition.
3) Focus Your Job Search
There are 4 types of teaching jobs. Identify which online teaching companies you qualify to work for to avoid wasting time and effort. Some require specific geographic locations such as teachers from North America. Look for job postings that match your qualifications. Keep in mind that some may require native English proficiency or a degree.
4) Ace the interview
Preparation is vital when you land an interview for an online teaching job. Research the company and the position and develop thoughtful questions for the interviewer. Practice your responses to common tutor interview questions (e.g., Why do you want to be a tutor? What days/times are you available to teach? What are your greatest strengths and weaknesses?) and demonstrate your enthusiasm for the job and teaching English online.
Demonstrate your soft skills:
Empathy
Communication skills
Patience
5) English fluency is essential
While not all jobs require a native speaker, you must fully grasp the language and grammar to teach English online. Non-native speakers may need to pass an English proficiency test.
6) Invest in the right equipment
To teach English online effectively, you need the right tools. This includes a fast and reliable computer and internet connection. You may also need backup electricity or internet depending on the reliability in your country.
7) Manage your expectations
When starting out as an online English teacher without prior experience, it's essential to have realistic expectations. You may not immediately have a full schedule or earn your ideal hourly rate. Building your teaching experience is critical to increasing your earning potential. Focus on gaining knowledge and perfecting your craft. The more you teach, the more opportunities will open for you. Like any new position, you start from the bottom and work your way up!
With these tips, you'll be well on your way to a successful online teaching career. Remember to be patient and persistent in your job search, and don't be afraid to ask for feedback to improve your teaching skills.
What equipment do I need to teach online?
Get your virtual classroom ready for success by investing in the right equipment.
1) Reliable Computer
For any online teaching job, you'll need:
A laptop or desktop with at least 8GB of RAM and Intel® Core™ i5 processor or higher.
Quality noise-canceling headset with a good microphone.
HD webcam for clear communication.
2) Reliable Internet Connection
Slow internet speeds are a no-go for online teaching as they cause disruptions and delays that damper the entire experience for you and your students. A fast, reliable, stable fiber internet connection is essential.
Use Speedtest to test your connection speed. Teaching companies will ask you to verify your internet speed. To ensure a seamless virtual classroom experience, aim for upload and download speeds of 20 Mbps or higher.
Investing in a LAN cable is smart, as your connection will be faster and more reliable than Wi-Fi. This is often a requirement.
3) Stable Power Connection
If you're teaching in South Africa, power outages and load shedding are all too common. But in online teaching, missing classes due to these disruptions can harm your reputation and job prospects. That's why an uninterrupted power supply (UPS) or Inverter with a battery life of 4-5 hours (2000VA) is essential. Companies even require proof to ensure you can consistently deliver a seamless experience.
You can excel in your online teaching career with the right equipment and preparation.
Can I get paid to teach English online without any experience?

Yes, you can get paid to teach English online without any experience, but it is important to remember the amount you earn may be lower than someone with experience or qualifications. Because many companies require a TEFL certification or a bachelor's degree, it's essential to research the requirements of each position before applying.
At The Really Great Teacher Company, we provide training and support to help you become an effective teacher.
When starting from scratch, focus on building your teaching experience and improving your skills to help you secure better-paying jobs in the future.
What technical skills do you need to teach English online?
While you don't need to be a tech whiz, having the right technical skills to deliver engaging and effective lessons is essential. Here are a few critical computer literacy skills you'll need:
Proficient in typing.
Word processing skills.
Excellent presentation skills.
Ability to effectively incorporate multimedia tools into lessons, such as PowerPoint slides, videos, images, and audio files.
Confident in various communication technologies, including email, chat, and teleconferencing software.
Skilled in troubleshooting technical issues and helping students resolve theirs. For example, what to do when nobody can see your video.
The Really Great Teacher Company has dedicated support teams 24/7 to assist with any technical issues during class, so that our teachers can focus on delivering outstanding and inspiring lessons to their students.
Find Online Teaching Jobs without Experience
With China's crackdown on online English tutoring in 2021, the teaching landscape has shifted, making it harder to find jobs and requiring more certifications. With more qualifications now needed, it's essential to focus on companies that offer entry-level positions and are willing to provide support and training for new teachers.
The Really Great Teacher Company does this for you – we find the schools or organizations that will take teachers with limited or no experience, as well as those who have been teaching for years.
1) Explore Teaching Platforms
Online teaching platforms connect students and teachers, which makes finding work reasonably straightforward. Some allow you to teach without any experience. However, most require a bachelor's degree and/or a TEFL certification. Some platforms may only accept applicants from specific regions, such as North America. Before applying, check the job requirements carefully.
2) Freelance Online Teaching
Independents are teachers who work for themselves and set up their own classes. Being a solopreneur may seem like the ticket to freedom, but it comes with its fair share of challenges. You'll need to juggle advertising, marketing, and sales while setting your own schedule and rates.
Running a small business can be daunting, as you're only paid for teaching hours, not the time spent managing your brand. While your hourly rate might be higher, the non-billable hours required to keep your business afloat can take a toll. So, before diving into freelance online teaching, consider the demands and responsibilities of being your own boss.
Setting up your own freelance online teaching courses can be difficult. However, platforms such as Preply offer the flexibility to set your hourly rate and teach without experience. Without experience, it's challenging to stand out in a crowded marketplace though and finding regular students takes time; especially without qualifications, as it isn't easy to differentiate yourself from others.
Marketing yourself and building a student base takes time and effort. If your only income is your lessons, you must ensure you have enough monthly hours to cover all your expenses. This can be stressful, but you can build a successful freelance career with persistence and dedication.
3) The Really Great Teacher Company
We understand that teaching can be overwhelming, especially if you're new to it. That's why we provide comprehensive support and training every step of the way.
Another significant benefit for new teachers is a set curriculum and teaching materials. This means you don't need to plan outside the lessons you're getting paid for. It's a great way to ease yourself into teaching and build confidence and experience.
We offer a competitive hourly rate with bonuses, so you can focus on what you do best: teaching. And the best part? You don't have to worry about marketing yourself or finding students. We take care of that for you because we have contacts with schools and organizations that want both experienced and inexperienced teachers, leaving you free to concentrate on delivering quality lessons.
If you don't have any teaching experience, don't let that discourage you from pursuing this career path. You can still land an online English teaching job with the right mindset, preparation, and approach .